Congelados de Navarra builds a new water treatment plant in Fustiñana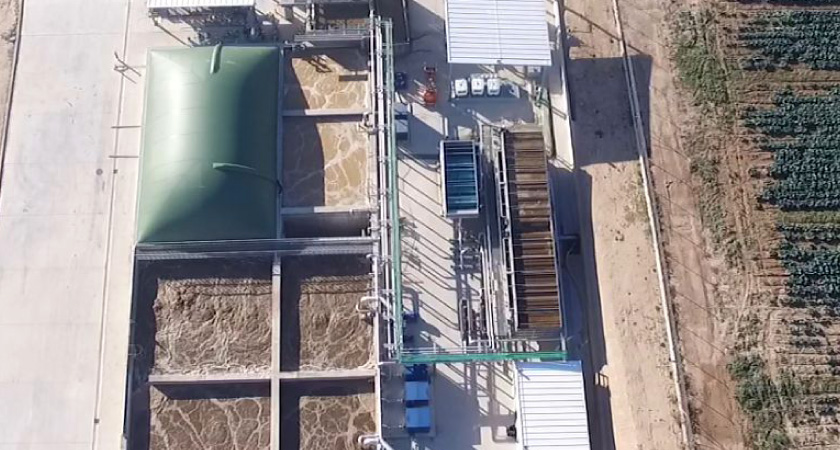 After a period of work of 7 months and an investment of 3 million euros, a new water treatment plant started operating the last October in our Fustiñana plant. With a constructed area of ​​3,800 m2, the treatment plant has been designed to treat the current and future water discharge of the Fustiñana plant.
Previously, the water to be treated was sent to a regional treatment plant built by NILSA, entity of the Government of Navarre, but given our volume we have invested in our own treatment plant, which apart from being technologically advanced, has an anaerobic UASB reactor and two aerobic reactors. The anaerobic reactor produces biogas that will be used for energy production, which will allow us to optimize the operating costs of the plant.
The new treatment plant represents our increasing commitment to the environment, since it purifies 100% of the wastewater from the factory, it provides flexibility and independence to our business due to the purification of the water in the same industrial plant and is a big step towards a Zero Waste future.