Microwaveable Pulses and Quinoa join the CN brand's range of healthy foods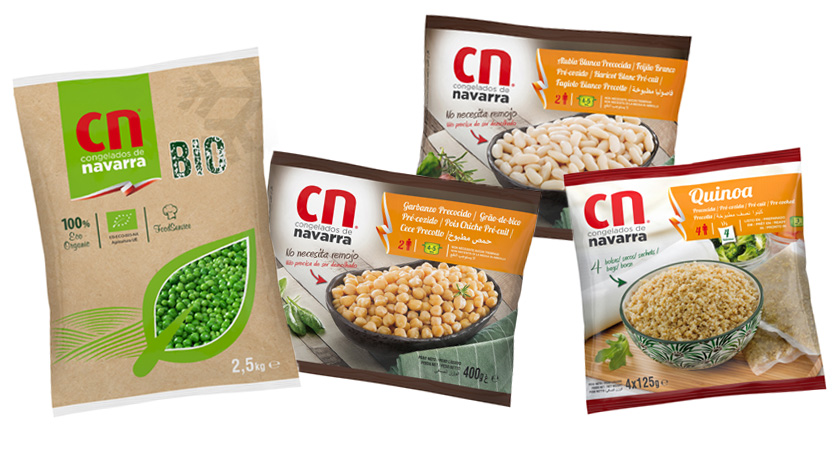 While all vegetables are healthy, we continue our commitment to go a step further, by adding more vegetables and plant-based products to the CN brand's organic vegetable range. We have chosen ingredients known for their potential as meat substitutes, as they are rich in protein and provide energy with a low fat content: pulses and quinoa.
Pulses have multiple health benefits and it's recommended to eat 2 to 4 portions of them per week. Their special qualities include having zero cholesterol, a high iron and zinc content, many nutrients, and they're also a great source of protein and fibre.
As Congelados de Navarra aims to make people's lives easier and healthier, we are launching CN frozen beans and chickpeas in a 400g retail format, with the additional benefit that they are pre-cooked and need no soaking. In less than 5 minutes they are ready to be used in salads, soups, stews or as a side dish.
Quinoa is another ingredient that's commonly known as a superfood. We've added the bonus of practicality to its multiple nutritional benefits, as our 500g format contains 4 individual microwaveable bags, making preparation and portion control quick and easy.
Being short of time need not stop us having a healthy, balanced diet, it's simply a matter of choosing products which nourish us and provide us with wellbeing.