Congelados de Navarra attends CONPE Food Trade Fair in Cáceres.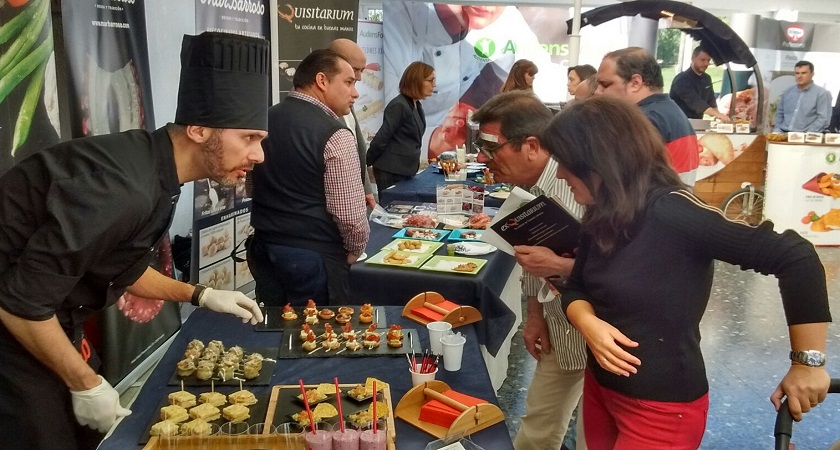 Our chef Jorge Ponce spent Tuesday 7th and Wednesday 8th November at the CONPE Food Trade Fair [Feria de Alimentación CONPE] in Cáceres.
Many attendees had the chance to get new ideas for cooking with our ingredients and prepared meals, and to try a wide range of tapas presented in ingenious ways, including vegetable pisto, artichokes stuffed with shellfish, risotto, quinoa stir-fry, pea terrine, guacamole and fruits of the forest smoothie.
At Congelados de Navarra we believe that it's very important to participate in this kind of event alongside our clients, where we can share our products with local, professional audiences in a face-to-face, informal way.