Congelados de Navarra bolsters its international presence at SIAL 2018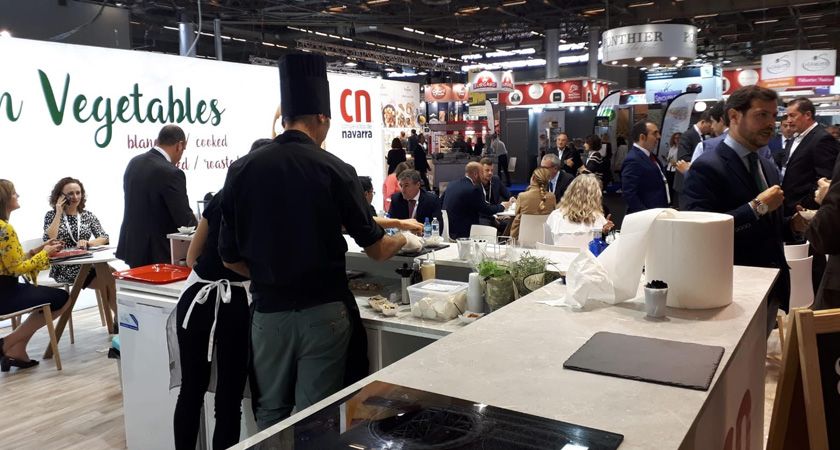 Congelados de Navarra presents itself as the perfect partner, with new product offerings under the CN brand and private label, as well as a wide range of ingredients.
&nbsp
Congelados de Navarra attended the 28th edition of the international food show, SIAL 2018. With more than 100 countries represented across 7,000 exhibitors, 85% of them international, the fair has become one of the world's most important events in the field of food innovation.
Congelados de Navarra, a European market leader in the manufacture and marketing of deep-frozen vegetables, attended the fair to present its new products, responding to demand for healthy, easy and quick to cook products, a segment in which it is working intensively.
The products that CN are able to contribute to this trend are microwaveable offerings, mixtures with vegetable proteins and ingredients with outstanding nutritional properties such as quinoa, broccoli or edamame, organic vegetables and vegetable rice such as cauliflower rice, broccoli or chickpeas.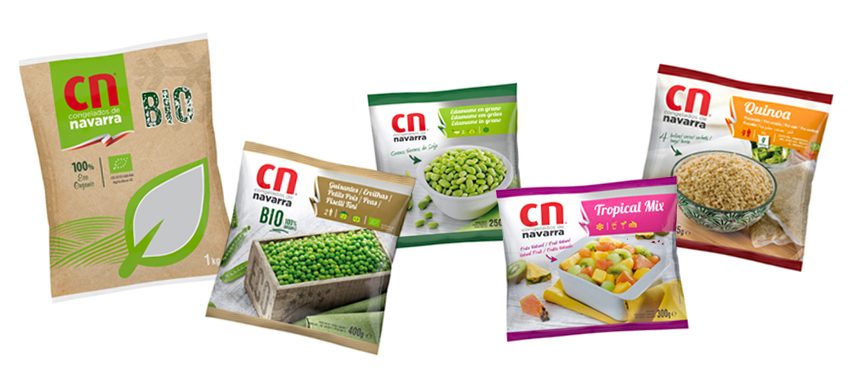 The fair has been a hugely positive experience for the company. Their products have had great acceptance among retailers looking for new additions for their Private Label and among those are distributors looking for a good full range brand with an attractive price-quality ratio.
They also presented interesting ingredients focused on the food industry, solutions adapted to different production processes and latest market trends such as organic vegetables for Baby Food.
After five days at the fair, Congelados de Navarra confirms they have fulfilled their objectives, more than 500 people visited its stand and tasted the recipes that its chef, Jorge Ponce, prepared with their extensive range of products in the live Cooking Show they had.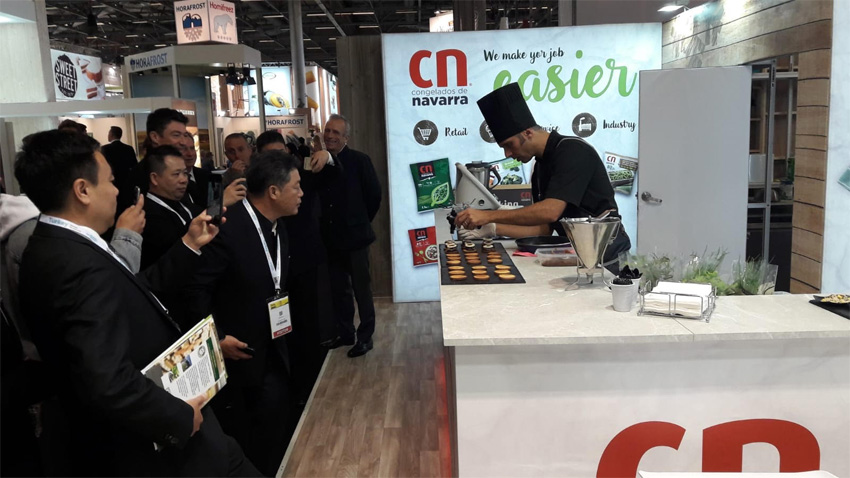 None of this would have been possible without the work of the entire sales team, who invested all of their energies into the fair, managing to expand their business relationships and strengthening links with their customers.
Their presence at SIAL is a reflection of the company's aspirations, to show itself as a global company with people and presence all over the world, one of the short-term objectives of its founder, Benito Jiménez, who states that they seek "to be the number one company in frozen vegetable solutions".