Congelados de Navarra on Newsweek magazine, renowned media with 95 million readers worldwide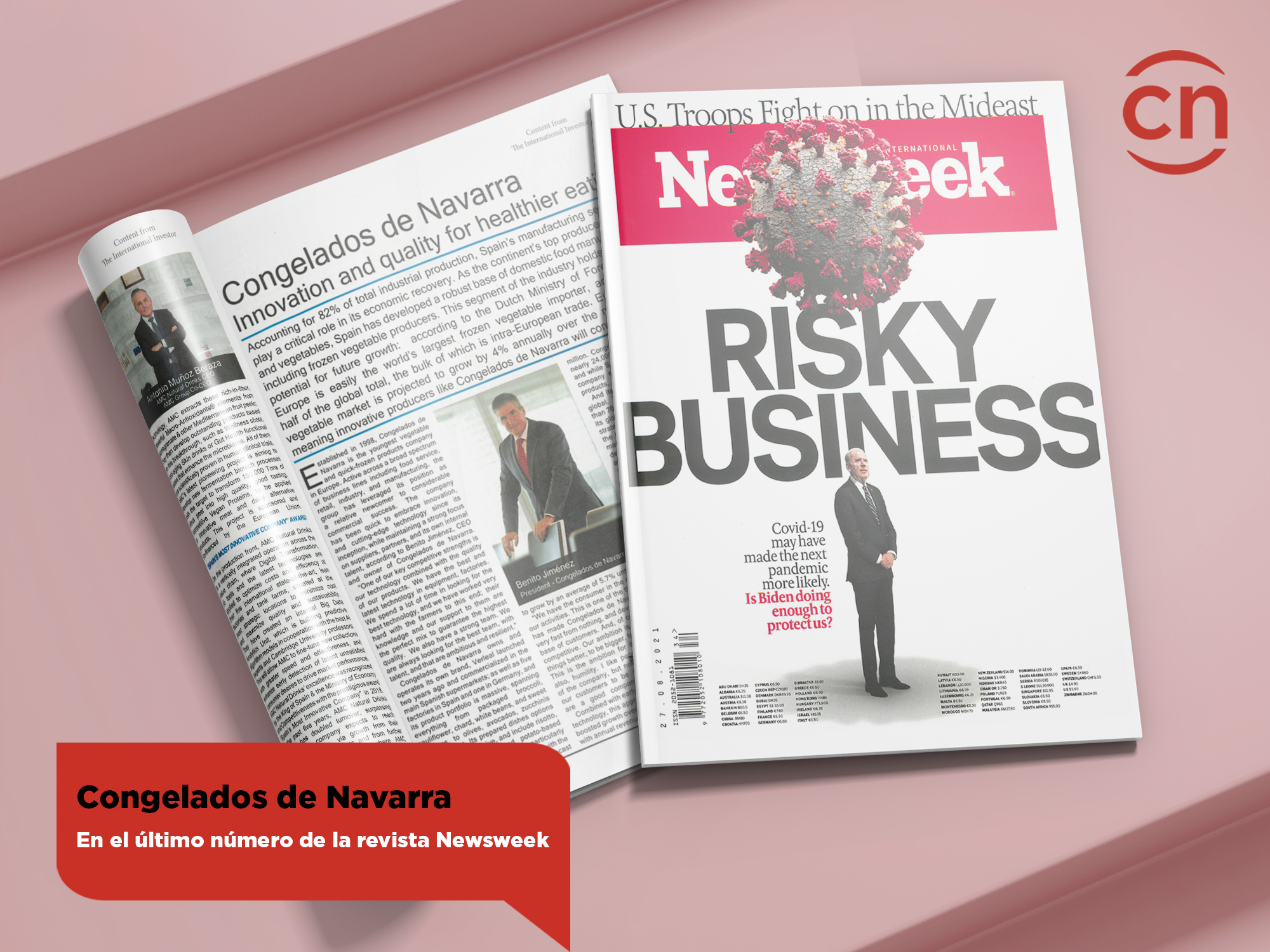 This well-known business magazine has released an article focusing on Spain, its fast recovering from the COVID-19 pandemic and its economic development interviewing opinion leaders. Starting with Pedro Sánchez, Prime Minister of Spain and followed by many representatives from leading Spanish companies from diverse areas of business, with Congelados de Navarra being one of these companies.
Newsweek has highlighted the evolution and outstanding performance of Congelados de Navarra as an example of successful business progression and have interviewed our CEO, Benito Jiménez.
"One of our key competitive strengths is our technology, combined with the quality of our products. We have the best and latest technology in equipment and factories. We invest lots of time looking for the best technologies. We have also worked very hard with our farmers, their knowledge and our support to them are the perfect mix to guarantee the highest quality. We also have a strong team. We are always looking for the best team, with talent and that are ambitious and resilient." This is how Benito Jiménez describes the core principles needed to offer the best product and keep up with the remarkable growth year on year which the business continues to see.
You can read the full article here.