Edamame in grain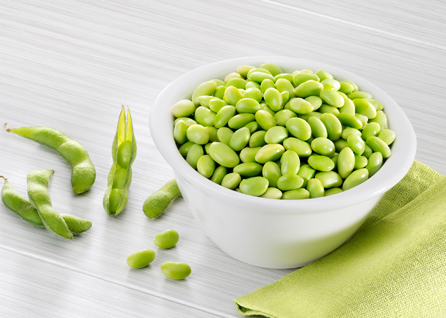 Frozen edamame beans available pre-cooked. Always 100% natural and without additives. Formats for the retail sector.
Our frozen edamame bean undergoes individual quick freezing (IQF) to preserve maximum flavour and freshness.
It's an ideal ingredient for stir-fries, soups, salads, rice dishes and stews or as an appetiser accompanied by soy sauce.